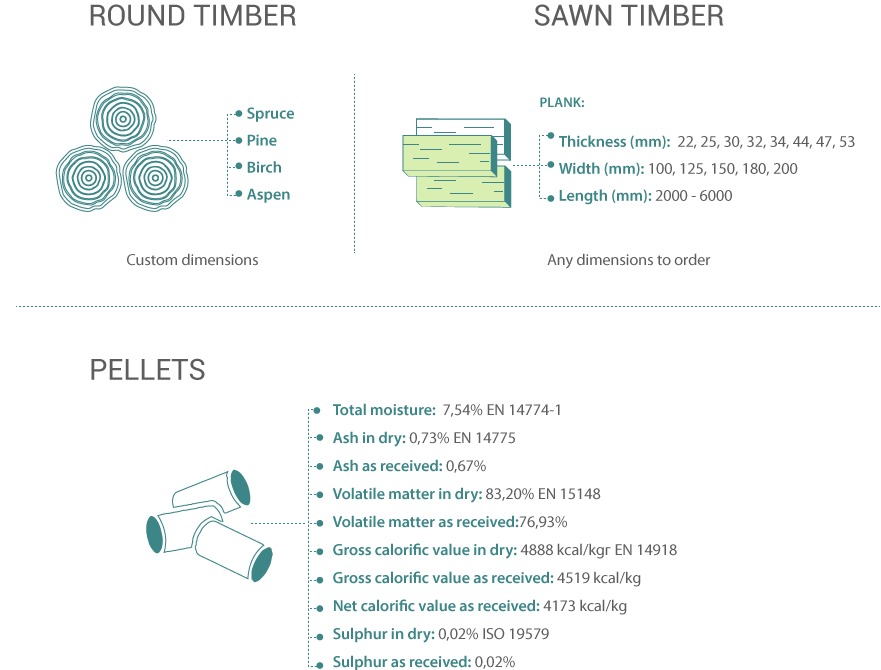 Reproduction, conservation
and protection
of forest areas
Nominated for a
"100 Best Russian Products" award
Production: 24 Parkovaia street, Verhovagie, Vologda region, Russia, 162300
Office: 52 Maltseva street, Vologda, Russia, office 815, 160009
As timber processing professionals we are regularly assess the investment potential of our region in terms of its construction and development potential and for possible procurement of timber industry enterprises. We raise investment for pellet production development and we are happy to discuss collaboration opportunities.
We are always happy to establish new contacts for direct supplies of lumber, sawn timber materials and pellets from Russia and we look to increase the share of our products that are sold for export.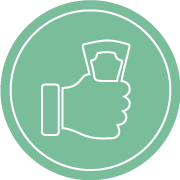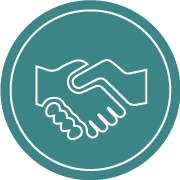 Sustainability, responsibility
and legality in use
of forest resources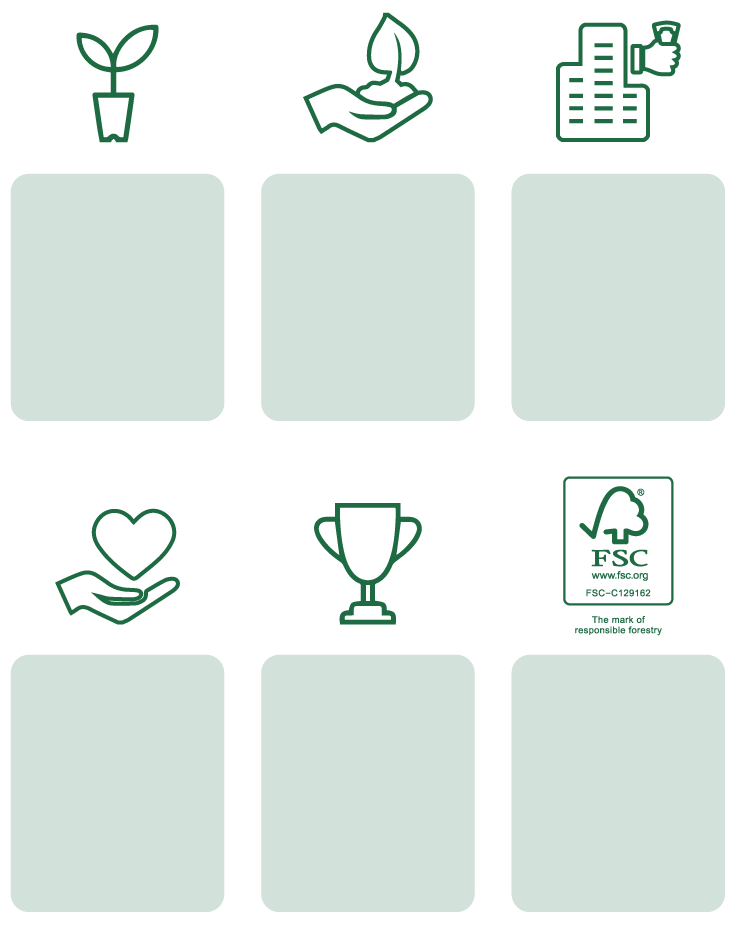 John Deere 1210 (USA) forwarder
CLICK THE BUTTON TO DOWNLOAD THE FILE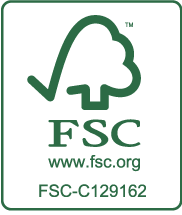 In-house social
and charitable programs
S.I.E. (Italy) dryer
HAAS (Germany) milling machine
SALMATEC (Germany) press granulator John Deere 1270 (USA) harvester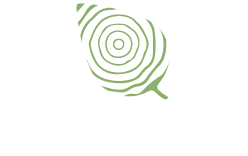 We are one of the first companies in Russia and in the world having successfully certified for compliance with international standards of responsible forest management
Active and continuous replenishment of forest resources
The region's main employer and principal taxpayer WE ARE ONE OF THE FIRST COMPANIES IN RUSSIA AND IN THE WORLD HAVING SUCCESSFULLY CERTIFIED FOR COMPLIANCE WITH INTERNATIONAL STANDARDS OF RESPONSIBLE FOREST MANAGEMENT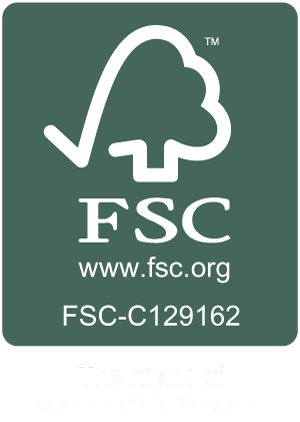 ENVIRONMENT AND SOCIAL RESPONSIBILITY
ANNUAL PELLET PRODUCTION VOLUME
E-mail: info@biolesprom.com

BioLesProm was incorporated in Vologda Region in the Northwest of Russia in 2008.
BioLesProm is a vertically integrated company that focuses on timber harvesting, sawmilling
and pellet production.
We are part of the state-run program "List of Priority Projects in Forest Exploitation"
TWO PRODUCTION FACILITIES: SAWMILL AND PELLET PRODUCTION SITES
CONVENIENT LOGISTICS: RAIL
AND ROAD SHIPMENTS

Phone/fax (81759) 2-13-95, (8172) 729-676 Environmentally safe production. No harmful emissions into the atmosphere and the soil
ANNUAL VOLUME OF PROPRIETARY FOREST RESOURCES
+7 (81759) 2 13 95 / +7 (8172) 729 676
TOTAL INVESTMENT IN THE BUSINESS
OF STATE-OF-THE-ART EQUIPMENT
EXPERIENCED PROFESSIONALS